More than ever, homeowners are working on home improvement projects to increase the value and enjoyment of their homes.
And patio builders in Chicago have been busy helping people get their backyard in great shape.
If you have a backyard, you're likely making good use of your patio during the warm months. But if you don't have a patio, or your patio is in disrepair, you might need to hire a contractor to help spruce up your outdoor area. But how do you choose the best patio builder for your project?
Here are the things to look for in a patio builder and what you should keep in mind for your next outdoor project.
Check for reviews
Most people check products for reviews before purchasing a new item. It's a smart way to find out about any issues or faults with the product and learn if it fits your needs. The same goes for patio builders and contractors. If past customers have had a great experience, they're likely to leave positive reviews. So it's a good idea to check for reviews on Google, Yelp, Bing, or social media.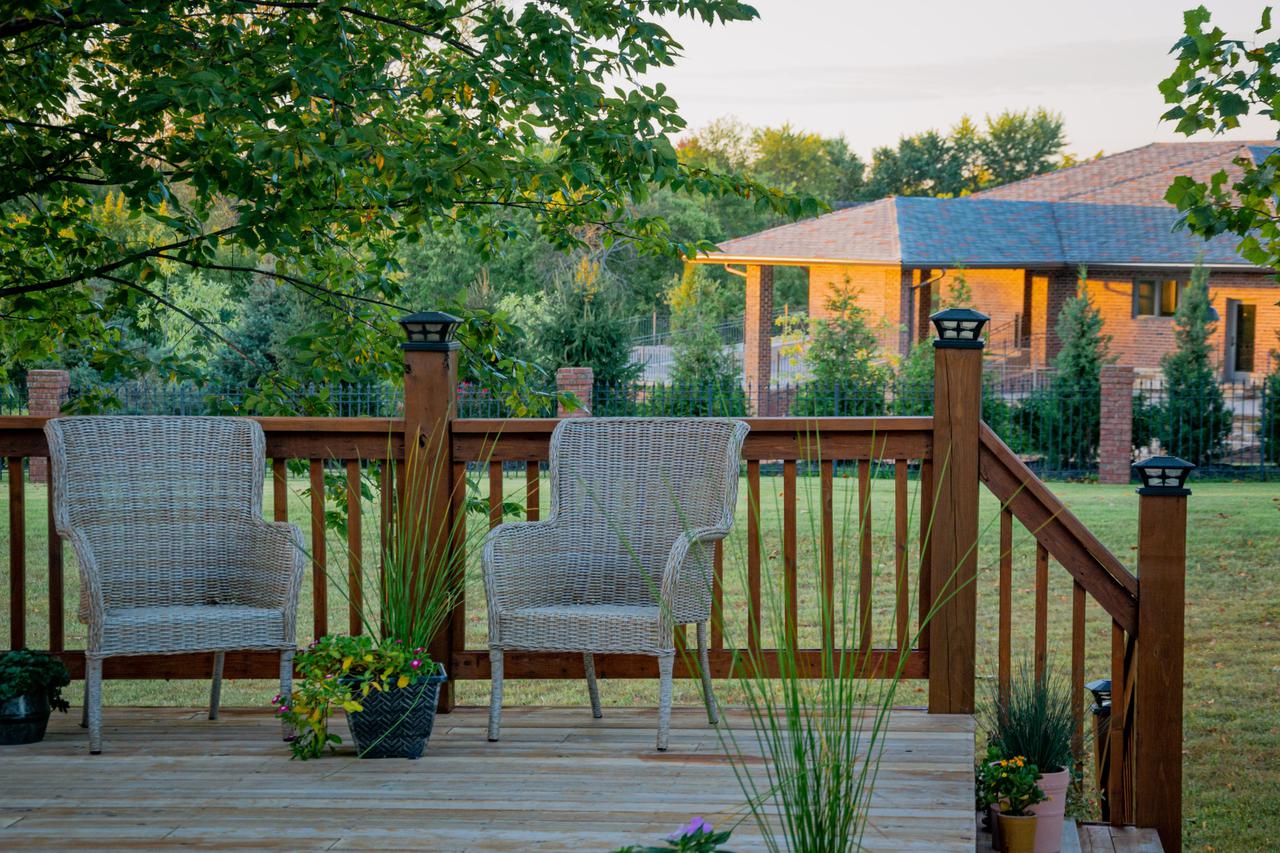 Make a list for your project
Before you even ask a patio builder to come out and take a look at your yard or home, it's a good idea to make a list with all the information about your project. Take time to learn about your measurements, yard space, budget, and city codes so that you're informed before construction starts. And feel free to ask your potential contractor about what they need for a quote so you can provide them with enough information.
Ask questions
When the patio builder arrives, be sure to ask lots of questions. You'll want to know more about budget, hazards, estimated time needed for the project, and what the team may need while they're working at your home. You'll be more prepared and know what to expect if you ask plenty of questions when the contractor is providing you with a quote. If you feel self-conscious about asking questions, remember that information is power! And contractors want you to be happy with their work. So it's a good idea to stay on the same page throughout the project.
Request previous work examples
Companies typically post examples of their past work on their website or social media page. However, it's a good idea to ask for specific examples similar to your project or requests. That way, you can see how the patio builder handled specific needs and managed workarounds to various challenges. Creativity and ingenuity are crucial when it comes to home improvement projects.
Adding or improving an existing patio can make all the difference for your home. You'll be more likely to enjoy the warm summer months, and it's a big draw for potential buyers if you decide to sell your home. But it's important to know what you're getting into, and even more crucial to find a patio builder that works well with you.
If you want to learn more about Jates Construction and our work on residential patio projects, contact us today. We'd love to work with you!